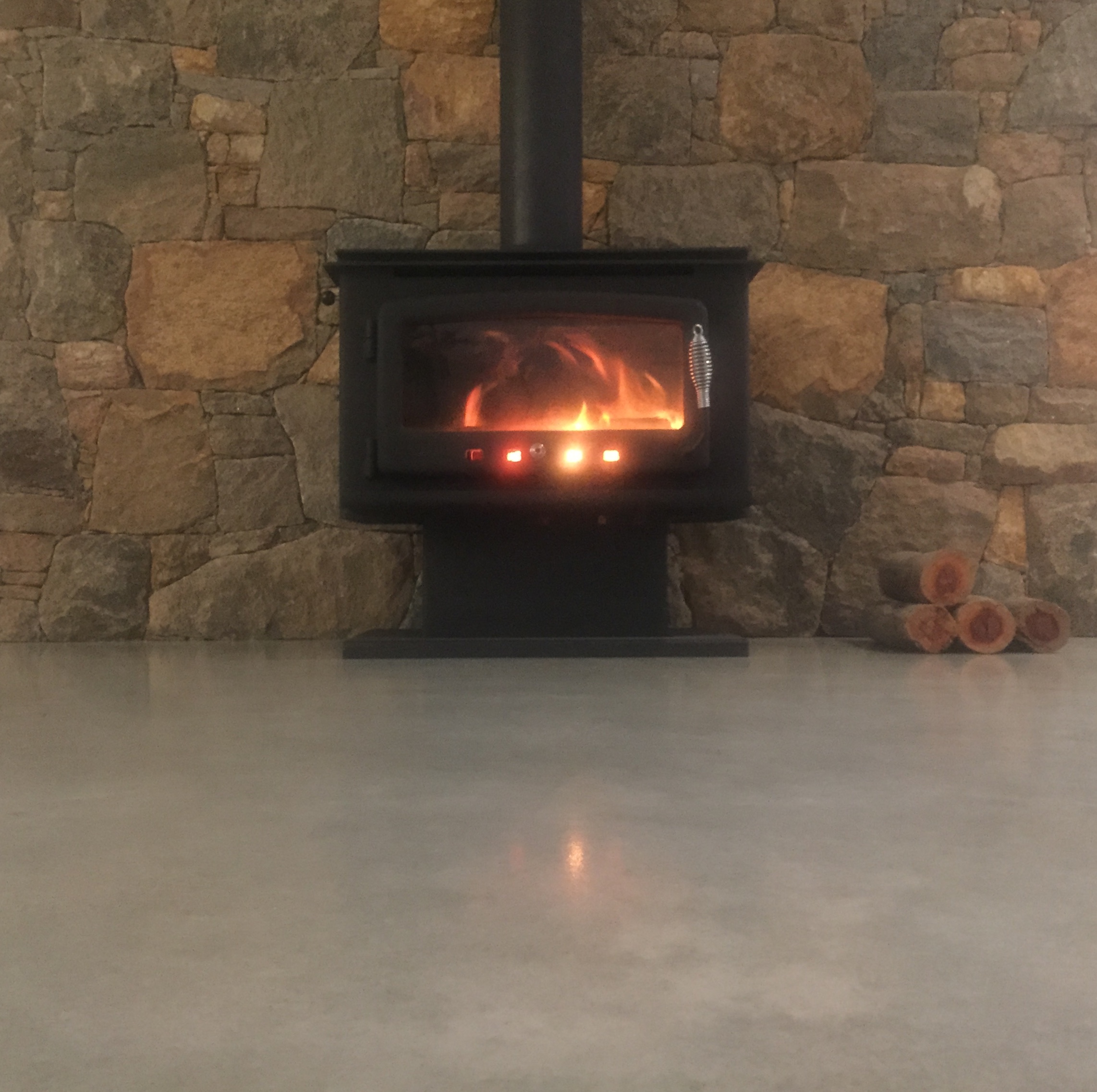 16 Apr

Winter Warmth with Polished Concrete

"But isn't it cold?" It's a question we commonly hear and one that we are always happy to dispute. Until you have experienced the benefits of living with polished concrete flooring firsthand it can be hard to believe that a material often described as 'cold' or 'industrial' can imbue such a sense of warmth and comfort when utilised within the home.

Concrete is a high-density material and as such has high thermal mass. Lightweight materials such as timber have low thermal mass. Thermal mass is the ability of a material to absorb and store energy. During winter, concrete's thermal mass can absorb heat from the sun or other radiant heat sources, store it, then slowly release it over the rest of rest of the day in a way that materials such as timber or carpet cannot.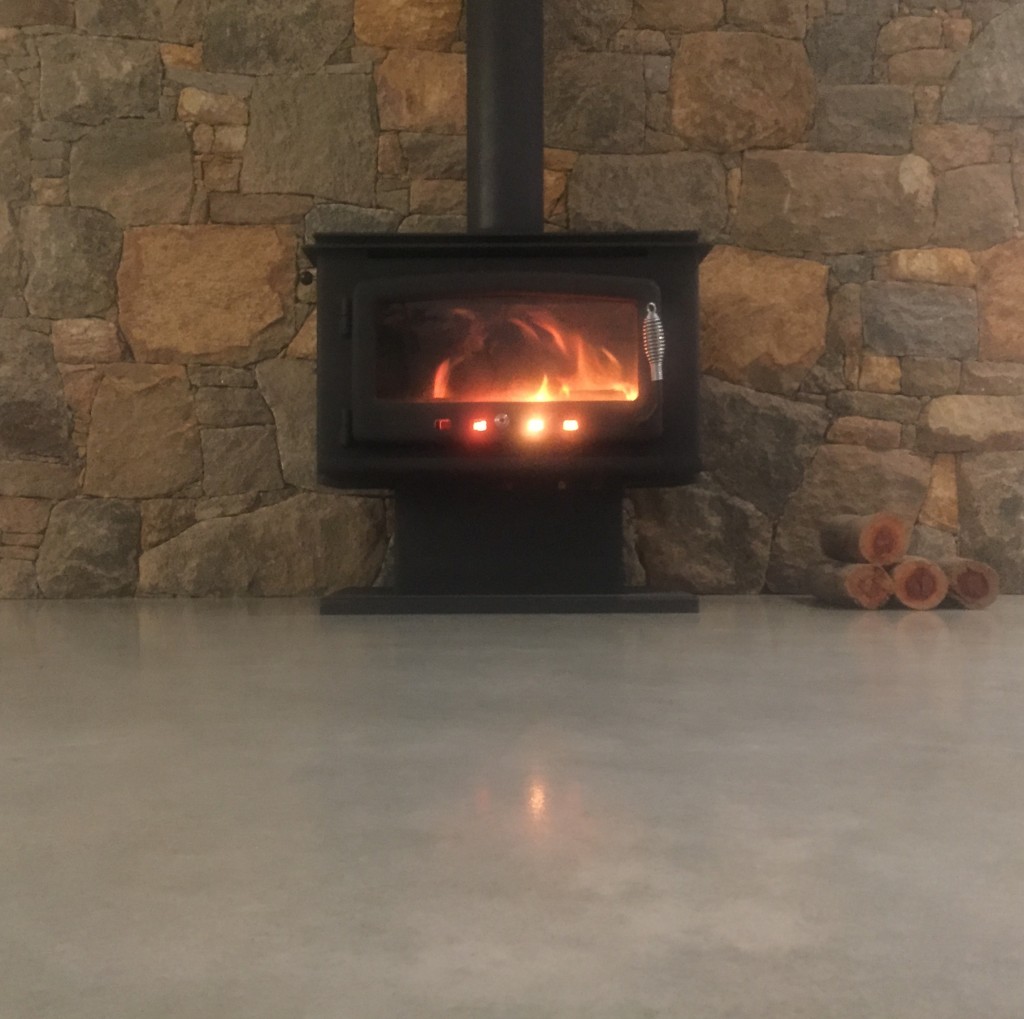 In addition to increasing comfort in the home by providing a more constant temperature, concrete's ability to reduce heating and cooling requirements has significant environmental and financial advantages. This is why many solar passive or "green" houses have concrete floors.
In general, slab-on-ground constructions maximise passive heating and cooling far better than suspended slabs. This is because concrete has greater thermal mass when in direct contact with the ground. This is known as earth coupling. Deeper, more stable ground temperatures rise beneath the house because the insulating properties prevent heat loss. The slab assumes this higher temperature, which generally ranges from 16° to 19°C. In winter, the slab maintains thermal comfort at a much higher temperature with no heat input. The addition of passive solar or other heat sources is then more effective due to the lower temperature increase required to achieve comfortable temperatures. In summer, the cooler earth has the capacity to draw away substantial heat loads.
Fortunately the vast majority of the Australian population resides within climate zones that can benefit from earth coupling. The best way to maximize this thermal advantage is to simply polish the concrete slab; as soon as other flooring materials such as carpet or timber are placed over the concrete the effects of earth coupling diminish.
Utilising your concrete slab is also particularly beneficial in regions where there is a relatively large diurnal (day to night) temperature range. Here in Western Australia's southwest where diurnal range is significant and slab-on-ground constructions are common, polished concrete is unsurprisingly a popular flooring choice – so much so that it's sometimes jokingly referred to as "Margaret River Marble". At the Polished Concrete Company we find it reassuring that so many people are enjoying the many rewards of living with a polished concrete floor.
Our own home was designed with solar passive principals in mind. It is a north facing, slab-on–ground dwelling. During winter, sunshine pours through the large floor-to-ceiling windows and onto our polished concrete floor. Double glazing and a high thermal mass granite feature wall work together on cold days to capture any solar heat and the additional heat from our radiant fire. In summer the roof angles ensure the concrete floor sees no sun and high-set louvered windows provide a means for hot air to escape. As a result we experience relatively constant indoor temperatures that vary less than 6 degrees Celsius year round and our heating and cooling bills are minimal.
Building your home with solar passive principles in mind from the outset will always deliver the best results when it comes to maximizing the benefits of a concrete floor. But what if your existing house does not incorporate solar passive design, yet you would still like to enjoy the durability, style and comfort of polished concrete? Can you choose this flooring option without being uncomfortably cold or hot?
In short, the answer is yes. The first step is to remove existing insulating floor coverings such as carpet from concrete floors adjacent to north-facing windows. Then act to maximize the concrete's exposure to sunlight during cooler months and minimise exposure to sunlight during summer. This can be as simple as leaving blinds or curtains drawn during summer and leaving them open during winter in areas where the sun hits the slab. Always ensure rugs are kept off any area of the floor that receives winter sunlight. Provided a heat source is present, cool or cold climates homes will always benefit from the use of high thermal mass materials. The addition of radiant gas heating, reverse cycle air conditioning or an open fire will guarantee ambient heat is stored within the thermal mass.
So if concrete flooring is a look you've been admiring but have put off due to concerns about cold then maybe it's time to pull up the floorboards, carpet or lino and give it a go. You will be very pleasantly surprised.